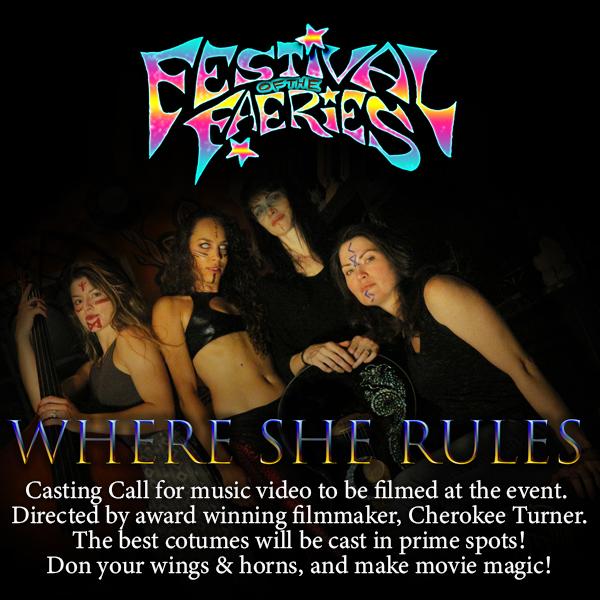 Festival of the Faeries presents:
WHERE SHE RULES - From NW Arkansas & SW Missouri. One of the area's only ALL GIRL bands!
Dark-romantic folk music, with enchanting sounds and mesmerizing performance! They play all original music and perform with live freestyle belly dancing. You'll want to experience this haunting new sound!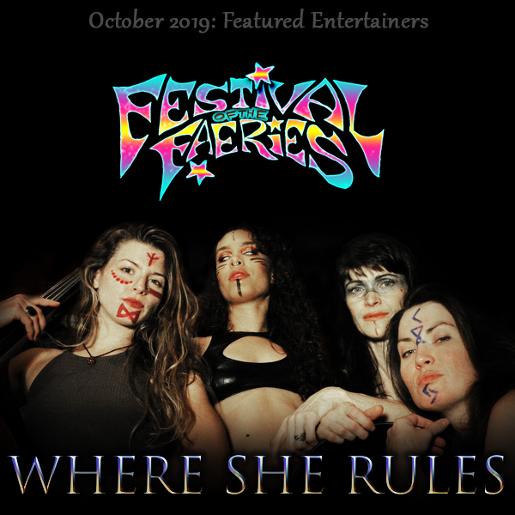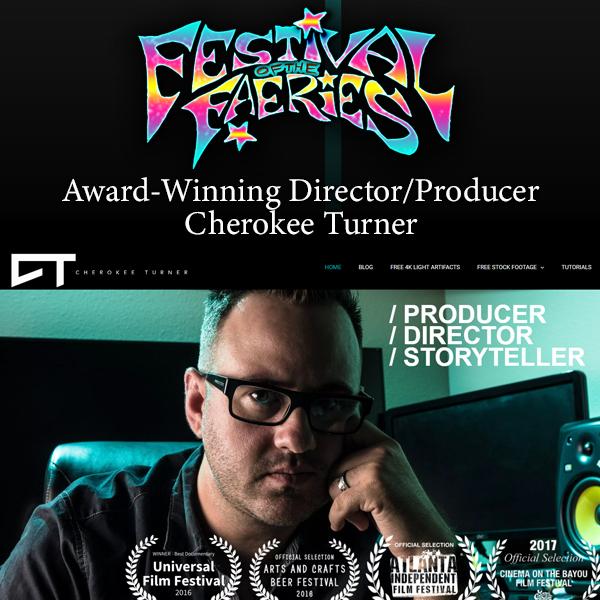 We are beyond honored and thrilled at Festival of the Faeries: October 2019 to be hosting the music video shoot of Where She Rules song "The Colors Inside". The director for the film is award-winning producer Cherokee Turner! Check out his website and http://cherokeeturner.com/ If you want to be part of this crowd-funded music video. Pre-sale tickets start at only $15! See our other post with rules for the casting call. Your ticket purchases pays for the talent that will entertain you all weekend! It also covers other festival expenses. Attend as a guest and also have the opportunity to appear in an amazing video production! Camping is limited, so get your spots now!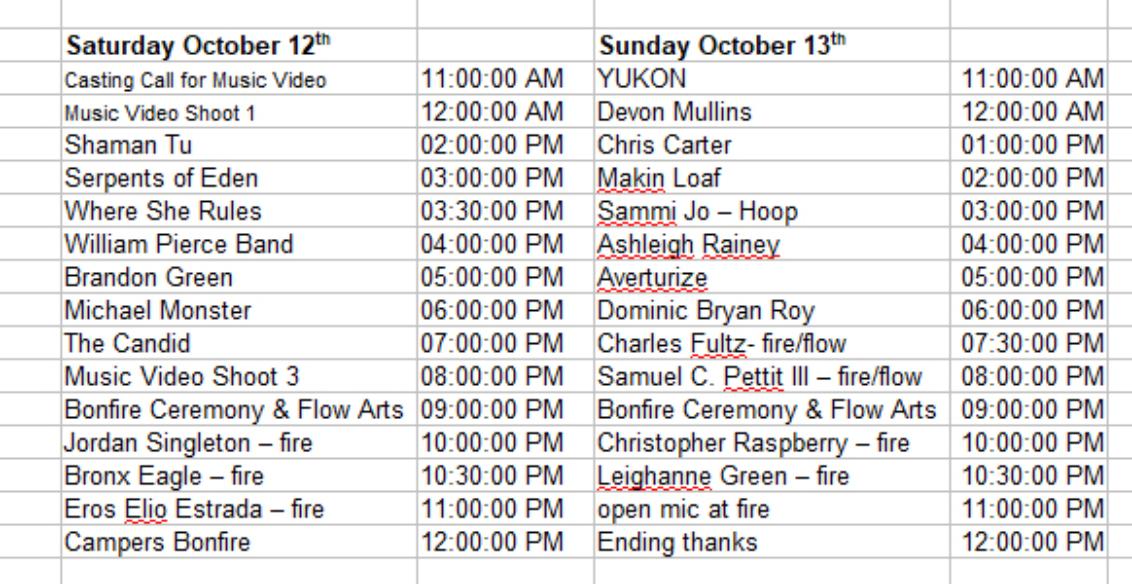 Entertainers below performed at the April SpringFestival of the Faeries 2019:
What a special treat we have for you at Festival of the Faeries! Bring your tribe out Saturday afternoon for an uplifting workshop with Drumming For Peace. There is something so primal and soul-moving about being part of a drum circle! This particular drum circle is for the people, by the people! Drumming for Peace has a unique mission of love to unite people with music. Bring your children to the drum circle so they can try it out for themselves. There will be many drums to try at the circle.
There is no cost to participate in the workshop! Just show up and be ready to contribute your soul's beats to the collective rhythm. Enjoy an afternoon united by music made by people just like YOU! For more info about Drumming for Peace, visit their facebook page and be sure to LIKE their page to show your support for this amazing group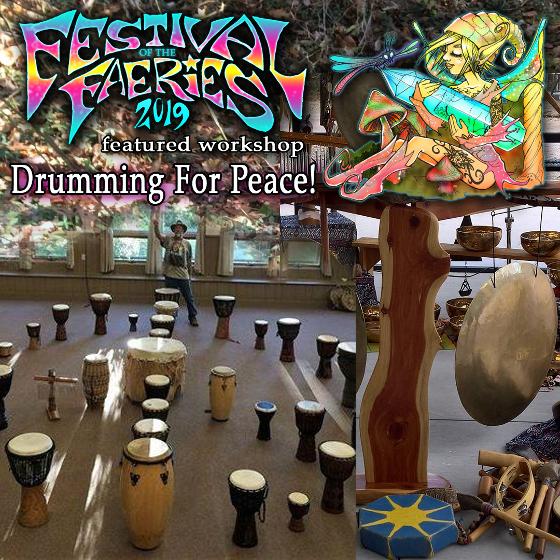 Festival of the Faeries invites you to join us at the bonfire for some fire and flow!
Panda and Raycoon light up the night as a mystical duo under the moon. Be sure to check out their partner sets as well as their solos! They're sure to have some tasty flames for everyone to enjoy!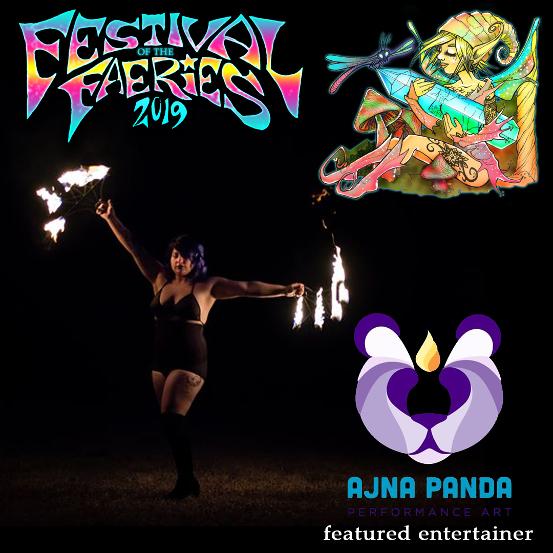 Festival of the Faeries is beyond thrilled to announce a performance by Makin Loaf! Get there early Saturday, because they go on as the gates open and you'll fall in love with their home-grown sounds and faerie-like vocals. Super fun band! Be sure to LIKE their page and show some love to these guys.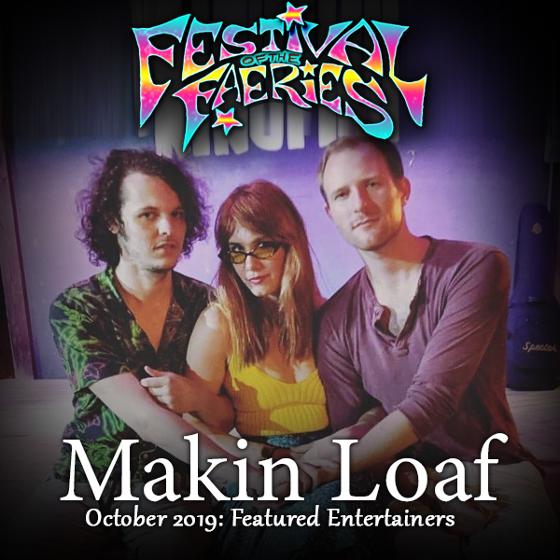 Give a big round of applause for Needles & Pines! See more about them at Lady of the Sky - LOTS! They will be performing at Festival of the Faeriesand we are so excited! Positively amazing tunes sure to make you dance and smile!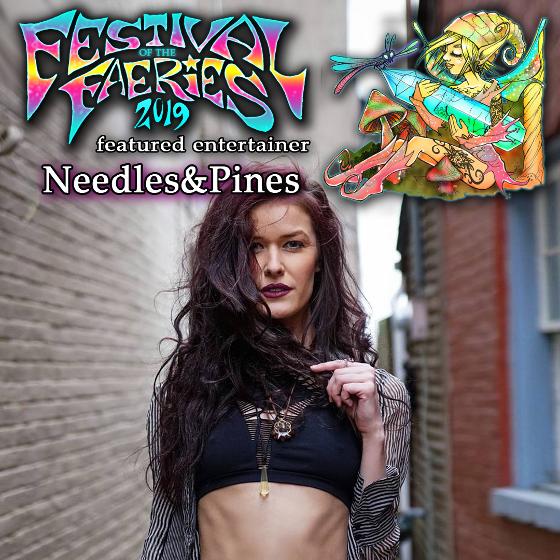 Festival of the Faeries proudly presents, Meditations With An Angel! Just as the sun goes down, the faerie walk will be sparkling with enchanting lights while the magical and soothing sounds of harps fill the air! Not only will they be playing live music on stage Friday night, but they will have live music in their booth and live demonstrations throughout the weekend! Stop by their booth for ANGEL CARD READINGS and pick up a copy of their guided meditation CD, filled with the sounds of mystical music.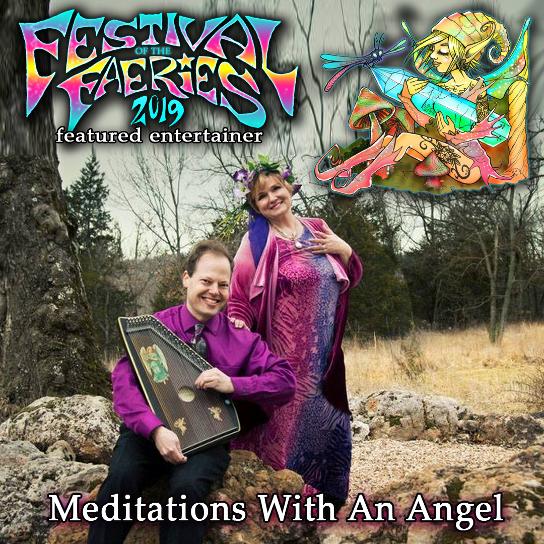 Joining us at the bonfire on Friday April 19th, Victoria Caligiuri will amaze you with her dancing! So excited to have her faerie-like talents bringing good vibes and mysterious movements to the Festival of the Faeries!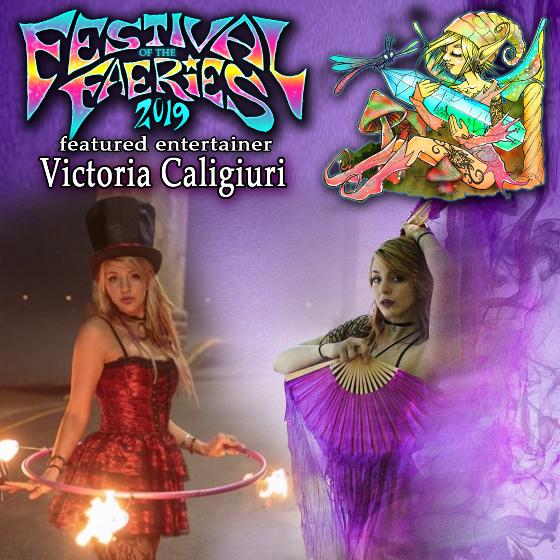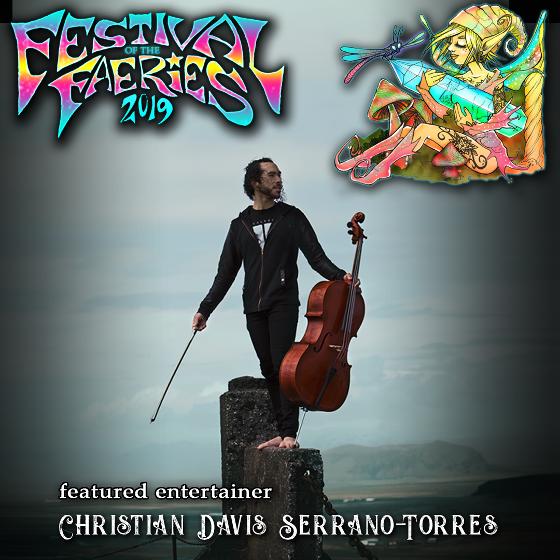 Festival of Faeries proudly presents, Christian Davis Serrano-Torres! Serrano-Torres takes cello to new levels! Be enchanted by the finest music and be enticed to stay and listen as the layered cello and elegant beats carry faerie whispers and wishes on the wind... Performing on FRIDAY near the end of the daytime event. His music will take us into transition as the sun sets... and fills twilight with festive melody!
More from this performing artist at https://www.facebook.com/serranotorres.cellist
Epic photo (left) by yaizyang.com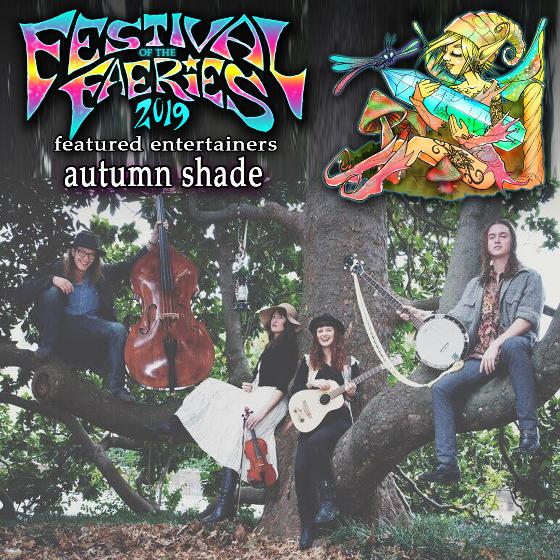 she has toured all over the USA, Europe, + Canada, opened for Smog's Bill Callahan + was showcased at a festival featuring the Flaming Lips. she has also played for Tulsa Modern Dance Movement + Resonance Women (an organization assisting in drug rehabilitation for women), written a soundtrack for a local award winning film, + played accordion for a ren faire circus.
http://www.autumn-shade.com
Festival of the Faeries proudly presents Autumn Shade
...haunting, ethereal, naturistic, bohemian, folk music.
a pendulum swing from raw + organic as though stepping into an abandoned barn upon a forgotten meadow to ancient + haunting as though exploring castle ruins in a gypsy village. there are elements that suggest eerie swamps of louisiana, concocted remedies tucked away in ozark mountain forests, nighttime among the alleyways of france, or wild prairie lands of the old midwest america. these are all within jes leneè, the songwriter's, roots.
she displays this vividly with her delicate yet intense fairy-like vocals, folky picking + strumming on guitar + banjo, jumping accordion waltzes + dreamy flowing piano playing.
her lyrics are full of naturistic inspiration, global influence, + poetic abstraction, which weave the tapestry together to make a unique arrangement of atmospheric simplicity.
​the songs are highlighted by the synergy of musical guests including the extraordinaire, nathan wright (banjo, xylophone, bells, autoharp, accordion, etc + producer of Isabelle), sharla ember (violin, hammered dulcimer), wesly rowe (percussion), jordan hehl (upright bass), + various others who have played on albums of the past.

autumn shade has released 2 full albums, Ezra Moon (strange attractors audio house out of Portland, Oregon) + Isabelle Has Wings (self released) + 2 rare ep's as well as been featured on numerous compilations + albums with Seventh Crow Records + More Than Folk Records out of Paris, France.
Festival of the Faeries is proud to feature Dzevana on the main stage! Their music is an experience that will take you into an eastern-influenced fantasy with uncommon instruments most westerners are unfamiliar with... hand drums, ethnic beats, frolicking stringed acoustic melodies with jolly themes. Dzevana brings PaganFolk to the Ozarks with a unique blend of hurdy gurdy and oud, drums and dance songs. Presenting tunes from across Europe and the Middle East, this trio of long-time TerraNova Tribal performers will have you on your feet and dancing with the fey. More info click here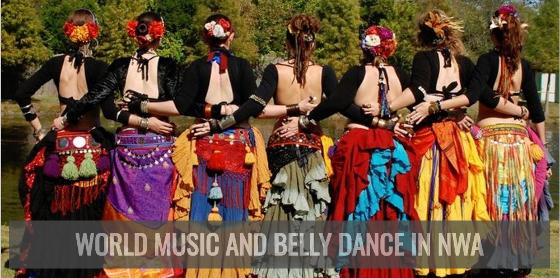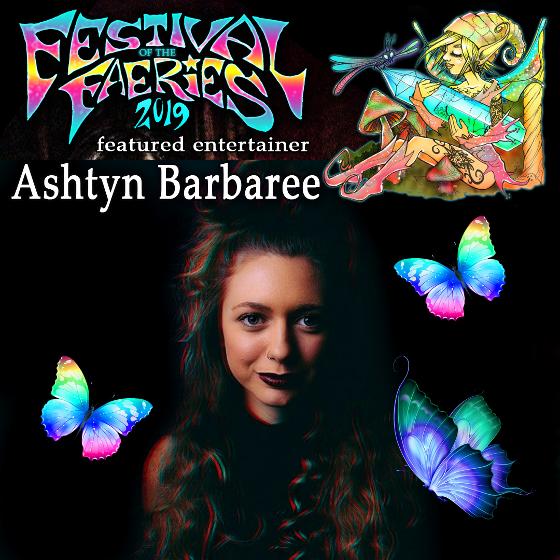 Featured performer: Festival of the Faeries proudly presents Ashtyn Barbaree, a young folk singer/songwriter with an old soul from Fayetteville, Arkansas, USA. She has a smokey, yet silky voice often accompanied by a tenor 8-string ukulele.
Her self-titled debut album was recorded at the Butcher Shoppe Studio (Nashville, TN, USA) and released April 2018. She spent time in the studio alongside some remarkable musicians!
She performs 300 shows a year across the US and will be doing her first European tour Fall 2018 as an ambassador for The House of Songs. See more about this entertainer: click here.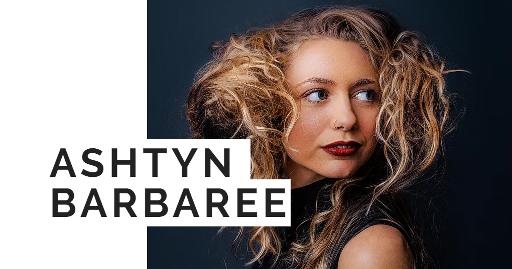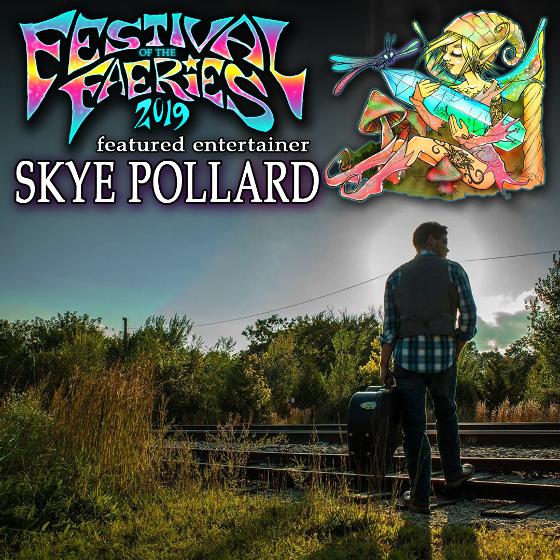 Skye Pollard! On the main stage. Born in Memphis, TN and raised in the heart of Cotton and Rice country in the Mississippi Delta, Skye realized a natural talent for music and a love of the blues at an early age. Since the first time he stepped foot on a stage at the age of 6, Skye's dream, and passion, has been music. His raw and unbridled sound is an extension of his soul, which he pours into every performance, and leaves a piece of himself in every song he writes. Skye's music is very personal, yet his music has a way of resonating with others as if it had been written just for them. This is one up and coming artist you don't want to miss!
More about this entertainer: click here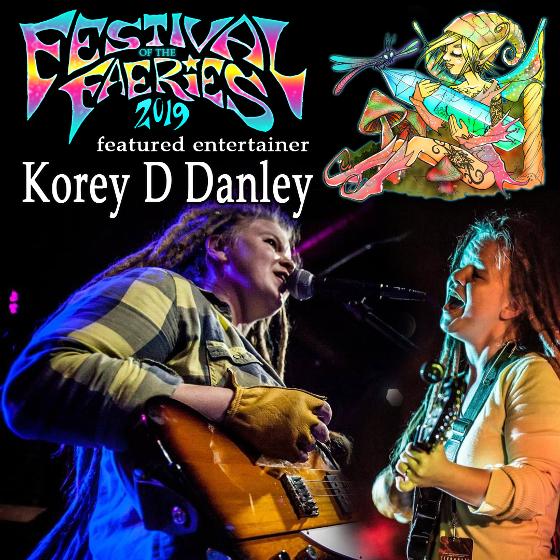 Korey D Danley! On the main stage
Festival of the Faeries is proud to feature Korey D Danley, folk/blues/bluegrass fusion singer, and Mandolin player!
Her voice is a pure joy to listen to- sure to bring the faeries out of the woods for a listen. She often plays with her band Ozark Travelers.
More about them: click here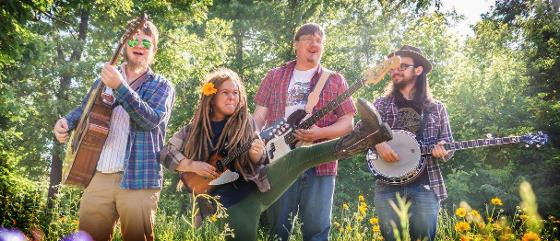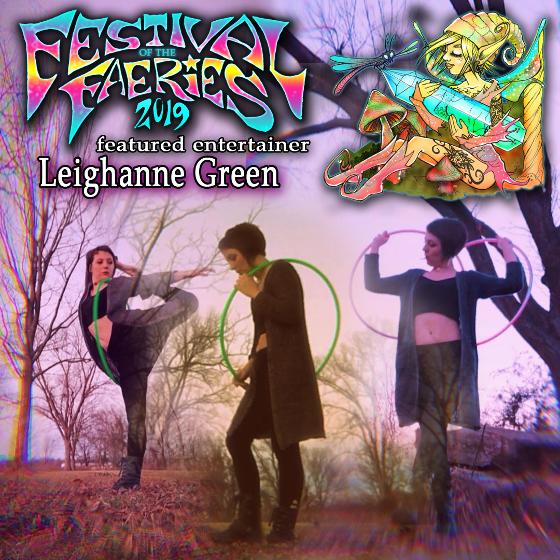 Leighanne Green!
Bring your hoops and be inspired by amazing hoop dancer, Leighanne Green! Hoops, freestyle and ballet all blended into one unique style! Come see Leighanne's thrilling artistic movements at the Festival of the Faeries! See dancing from this artist here