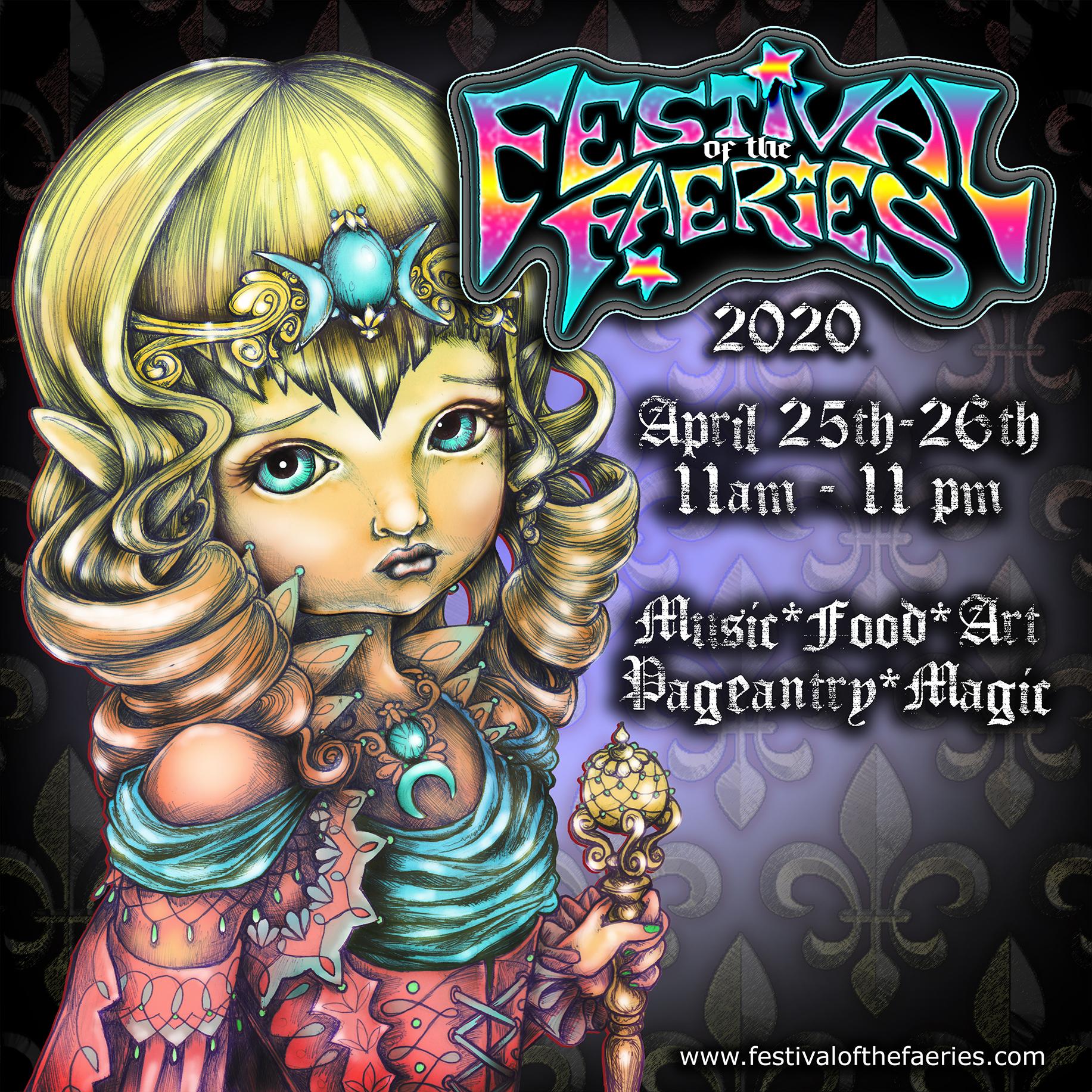 "Do you believe in fairies?
Say quick that you believe. If you believe, clap your hands!"

Fly to the highest heights, dance in the full moonlight,
and tell the tale of the Festival of the Faeries far and wide!
See the amazing sights, trance in a magic-filled night,
Visit the vendors, purveyors & proprietors. Drums at the fireside!
Faeries, gnomes, and sprites; and other elemental delights,
Earth, Water, Wind and spirit, and music on the mountainside...
Fire and Flow & uplifting rites are only a few of the mystical highlights!
Saturday April 25th, 11 am - 11 pm
Sunday April 26th, 11 am - 11 pm
Tickets go on sale soon.

@ The Secret Gates in Gateway Arkansas.
(located between Rogers and Eureka Springs just off HWY 62)

The faeries have come out of hiding for a weekend of mirth and mischievous wonderment!
Escape into the fantasy woodland community of 'The Secret Gates' in Gateway Arkansas, where nature spirits and magical creatures are hosting a weekend of frivolity and fun for the entire family!

Bonfire, Enchanted Woodland Trail, Magical Arts/Crafts, Pageantry & Cosplay, Live music, Metaphysical Fun, Food, Drum Circle, Daytime & Nighttime events...

Early-bird tickets ONLINE will be $15 each per day pass or $25 weekend pass
family-friendly, all ages.

Cash admission is $20 at the gate per day per individual (ages 13 and up) or
$30 for a weekend pass.
Events are FREE for kids 12 and younger.

Vendor set-up is Friday, October 11th 2pm to 8pm and Saturday 7am to 9:30 am
Parking is FREE. NO DOGS! (ADA Service Animals are allowed)
Festival of the Faeries: October 12-13, 2019
Festival of the Faeries: April 19-20 2019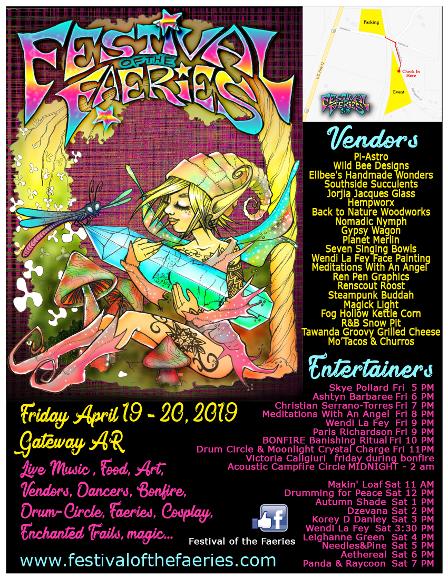 Copyright Festival of Faeries